This range of cabinet heaters offers specifiers, installers and users a unique alternative to warm air heating products. The innovative design uses the extensively proven nv burner and tubular heat exchanger technology, combined with the successful powrmaster air rotation system. The result is a highly efficient product offering unrivalled heat distribution.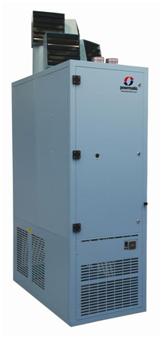 VPC air heaters:
•

Wide range of outputs,

•

In-built control,

•

Eca approval,

•

Cost efficient heating,

•

Low noise,

•

Simple maintenance,

•

Output range: 20kW to 280kW,

•

ECA listed.
Pliki do pobrania:

VPC air heater range brochure