The exciting new nvx range of suspended gas unit heaters has been designed in conjunction with specifiers, installers and users to provide efficient and cost effective heating and ventilation requirements for industrial and commercial properties. A comprehensive range of control and modular duct components ensures total system flexibility in terms of applications offering heating only and ventilation only.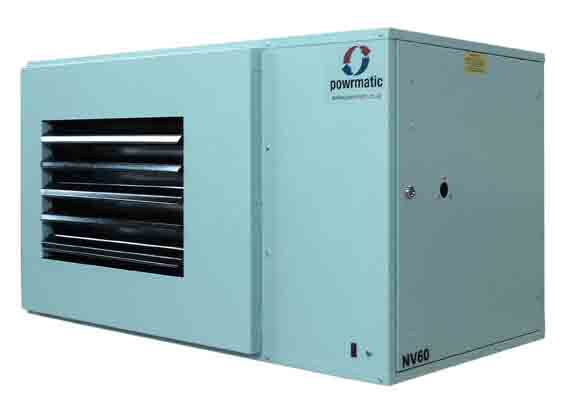 NVx air heaters:
•

Natural Gas or LPG propane,

•

Space saving "Off Floor Mounting",

•

Room sealed combustion,

•

ECA Compliant - low fuel consumptions and carbon emissions,

•

Painted to RAL6023 - other colours available upon request,

•

Range of outputs from 10kW to 140kW ,

•

NEW - Improved throw,

•

NEW - Reduced Chasis size.